Resmed Inc

What is Resmed Inc about?
ResMed (ASX:RMD) is a global supplier of digital health and cloud-connected medical devices. The company develops, manufactures, and distributes medical devices and cloud-based software applications that diagnose, treat, and manage a range of respiratory disorders, including sleep apnea, chronic obstructive pulmonary disease (COPD), and other chronic diseases. ResMed's operations are focused on developing and commercialising innovative medical devices and software applications to improve the lives of patients with chronic respiratory disorders. The company's products are used by millions of patients around the world.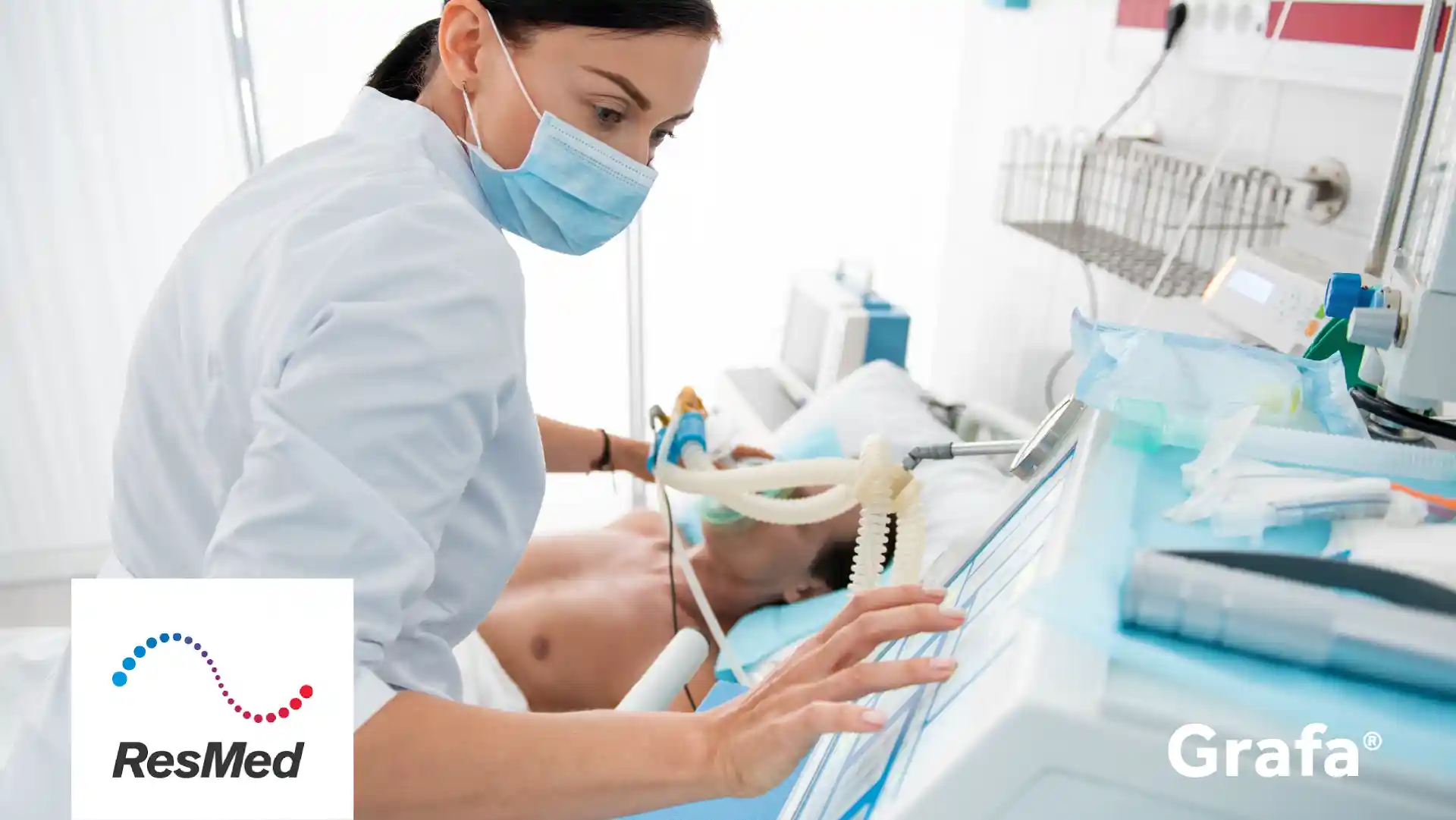 Company Snapshot
Is Resmed Inc a public or private company?
Ownership
Public
How many people does Resmed Inc employ?
Employees
7,012
What sector is Resmed Inc in?
Sector
Health Care
Where is the head office for Resmed Inc?
Head Office
California, United States
What year was Resmed Inc founded?
Year Founded
1989
Where does Resmed Inc operate?
Locations of Resmed Inc global operations
Locations
Global view

San Diego, United States
What are Resmed Inc's services?
Overview of Resmed Inc offerings
AirView is a cloud-based software platform that helps clinicians remotely monitor and manage their patients with sleep apnea and COPD.
AirSense 11 is a sleep apnea therapy device that uses advanced technology to deliver personalised treatment.
AirMini is a portable sleep apnea therapy device that is small and lightweight, making it ideal for travel.
ResMed myAir is a mobile app that helps patients track their sleep therapy data and make progress towards their sleep goals.
ResMed Cloud Connect is a cloud-based software platform that allows clinicians to access patient data from ResMed devices remotely.
ResMed Astral is a cloud-based software platform that helps clinicians diagnose and manage patients with sleep apnea.
Who is in the Resmed Inc executive team?
Resmed Inc leadership team
Dr. Peter C. Farrell A.M., AM, B.E., BE (Hons), Ph.D., ScD

Founder & Non-Exec. Chairman

Mr. Michael J. Farrell BE, MBA, SM

CEO & Director

Mr. Robert A. Douglas

Pres & COO

Mr. Brett A. Sandercock

Chief Financial Officer

Mr. David B. Pendarvis

Chief Admin. Officer, Global Gen. Counsel & Corp. Sec.

Mr. Kaushik Ghoshal

Pres of SaaS Bus.

Ms. Urvashi Tyagi

Chief Technology Officer

Ms. Constance C. Bienfait

Director of Investor Relations