OM Holdings

What is OM Holdings about?
OM Holdings (ASX:OMH) is a vertically integrated manganese ore and ferroalloy company. It is engaged in the business of trading raw ores, as well as the smelting and marketing of processed ferroalloys. With an established history of over 20 years in the industry, OM Holdings captures value across the entire process chain through operations in Australia, China, Japan, Malaysia, Singapore, and South Africa. OM Holdings is one of the world's biggest suppliers of manganese ores and ferroalloys, and seeks to be the main ferroalloy supply partner to major steel mills and other industries.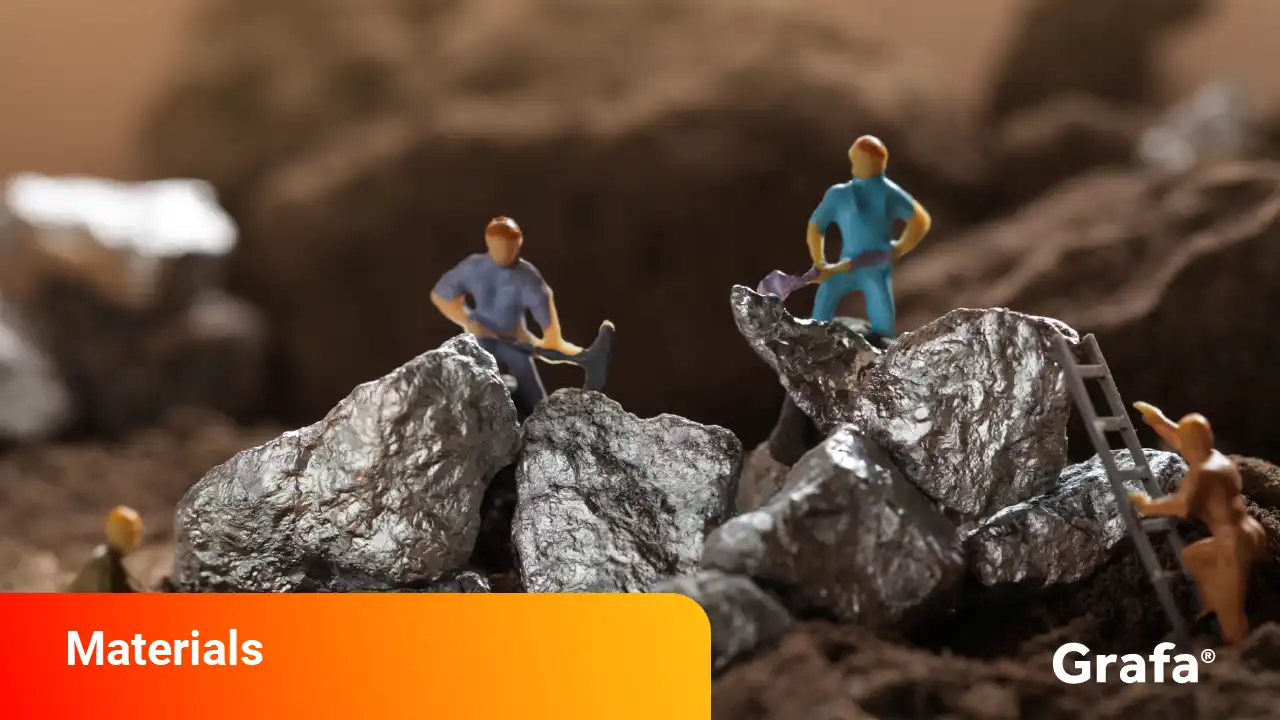 Company Snapshot
Is OM Holdings a public or private company?
Ownership
Public
How many people does OM Holdings employ?
Employees
208
What sector is OM Holdings in?
Sector
Materials
Where is the head office for OM Holdings?
Head Office
Singapore, Singapore
What year was OM Holdings founded?
Year Founded
1993
Where does OM Holdings operate?
Locations of OM Holdings global operations
What are OM Holdings's services?
Overview of OM Holdings offerings
Manganese ore trading: OM Holdings trades a range of manganese ores, including high-grade manganese ore, battery-grade manganese ore, and manganese sinter.
Ferroalloy smelting: OM Holdings operates a number of smelters that produce a range of ferroalloys, including high-carbon ferromanganese, medium-carbon ferromanganese, and low-carbon ferromanganese.
Marketing of manganese ore and ferroalloys: OM Holdings markets its manganese ore and ferroalloys to a range of customers, including steel mills, foundries, and other industrial users.
Development of Bootu Creek Manganese Mine expansion: OM Holdings is expanding its Bootu Creek Manganese Mine in Australia to increase production of high-grade manganese ore.
Development of Sarawak Smelter Complex: OM Holdings is developing a new smelter complex in Sarawak, Malaysia to produce high-carbon ferromanganese.
Provision of logistics services: OM Holdings provides a range of logistics services, including warehousing, transportation, and distribution, to support its mining, smelting, and marketing operations.
Who is in the OM Holdings executive team?
OM Holdings leadership team
Mr. Ngee Tong Low BEng (Mech)

Exec. Chairman & CEO

Ms. Julie Anne Wolseley B.Com, B.Com., C.A., CA, MAICD

Joint Company Sec. & Non-Exec. Director

Betty Tan

Group Financial Controller

Teck Thye Tan

Sr. Financial Controller

Ms. Jenny Voon

Investor Relations Officer

Frank Botica

Chief Financial Officer of OMM

Trevor Cook

Chief Operating Officer of OMM

Ms. Siow Kwee Heng

Joint Company Sec. and Managing Director & Group HR Director of OM Materials (S) Pte Ltd