Mineral Resources

What is Mineral Resources about?
Mineral Resources (ASX:MIN) is an Australian mining services company with a growing world-class portfolio of mining operations across multiple commodities, including iron ore and lithium. The company provides mining services to clients throughout Western Australia and the Northern Territory, operating mine sites in the Pilbara and Goldfields regions and shipping product through ports in Port Hedland and Esperance. MinRes is Australia's fifth-largest iron ore producer, with three iron ore hubs in Western Australia's Yilgarn, Pilbara, and Ashburton regions. Pilbara Minerals has ownership in two of the world's largest hard rock lithium mines in Western Australia. The company also owns several subsidiaries including CSI Mining Services, Process Minerals International, Energy Resources Limited and Mining Wear Parts.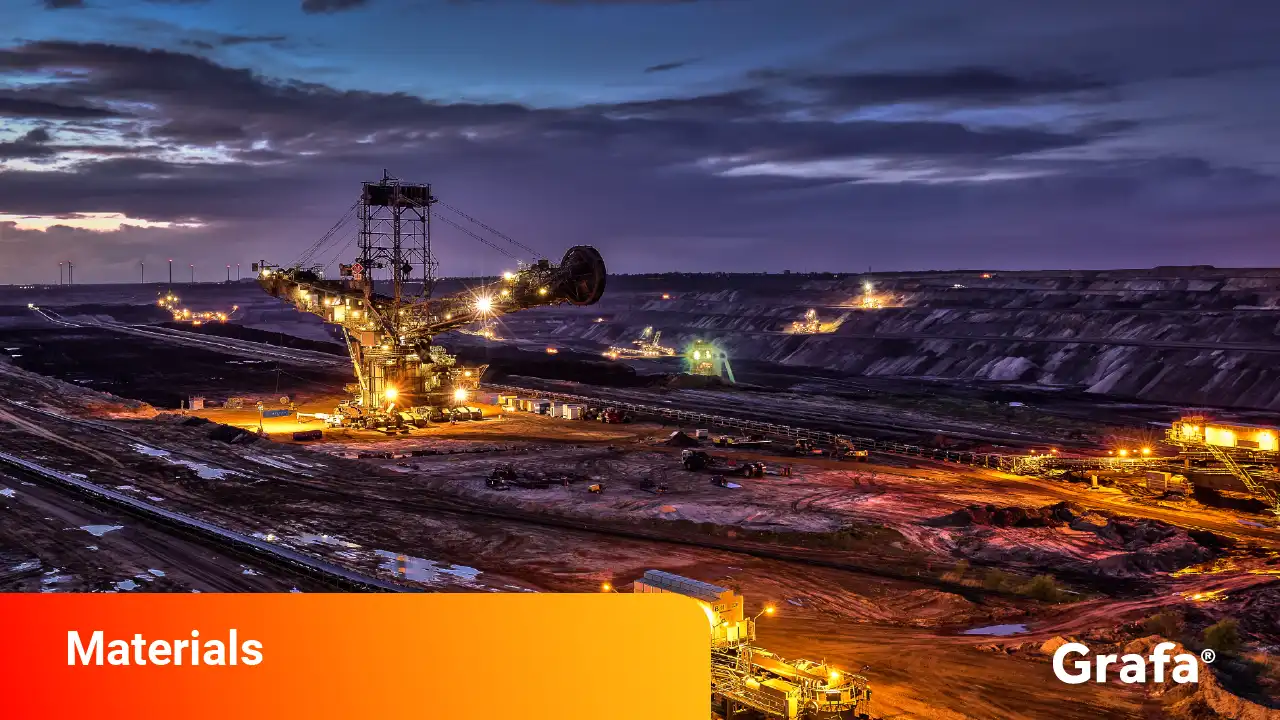 Company Snapshot
Is Mineral Resources a public or private company?
Ownership
Public
How many people does Mineral Resources employ?
Employees
2,884
What sector is Mineral Resources in?
Sector
Materials
Where is the head office for Mineral Resources?
Head Office
Perth, Australia
What year was Mineral Resources founded?
Year Founded
1992
What are Mineral Resources's services?
Overview of Mineral Resources offerings
Iron ore mining: The company operates three iron ore mines in the Pilbara region: Iron Valley, Koolyanobbing, and Kumina.
Lithium mining: Mineral Resources operates two lithium mines in Western Australia: Mount Marion in the Goldfields and Wodgina in the Pilbara.
Mining services: Mineral Resources provides a range of mining services to clients, including pit-to-port solutions, contract mining, and asset management.
Who is in the Mineral Resources executive team?
Mineral Resources leadership team
Mr. Christopher James Ellison

Founder, MD & Exec. Director

Mr. Mark G. Wilson ASIA, B.Com, LLB

CFO & Company Sec.

Mr. Michael Grey

Chief Exec. of Mining Services

Mr. James Bruce

Head of Investor Relations

Mr. Kazbek Shaimerdinov

Head of Legal Department and Acting Managing Director of Legal Support and Risk

Ms. Bronwyn Grieve

Chief People & Shared Services Officer

Mr. Chris Soccio

Chief Exec. of Iron Ore

Mr. Joshua Thurlow

Chief Exec. Officer of Lithium